I am thrilled with the service that has been provided by Eaton and Berube for my business and personal needs. They found me affordable coverage and explained what I was buying in a way that was easier to understand than I have ever experienced. I would highly recommend Eaton and Berube for your insurance needs.
David M. Gottesman
Gottesman & Hollis, P.A.
39 East Pearl St.
Nashua, NH 03060
(603) 889-5959
www.nh-lawyers.com
---
I am so pleased to find a local insurance agent that knows what it takes to run a successful small business today. You took the time to understand my business, and shopped the insurance market place to find us the best coverage, at the best rate. Eaton & Berube always offers great service and professionalism. Most importantly, I can trust you and your people to give me a straight answer. If it's a claim, billing or coverage question, they get to the meat of the issue and solve my problem in a timely manner. I recommend the Eaton & Berube Agency to everyone I know for their business or personal needs. You have done right by me for many years and will continue to do so for many more.
William C Pockl
President
B&S Locksmiths Inc dba B&S Integrated Security Systems
14B Broad Street Unit C
Nashua, NH 03040
www.bsiss-usa.com
---
We have been a client of Eaton & Berube Insurance Agency, Inc. for the past three years. To date we have been very happy with the professionalism of the staff, the excellent service on our account and their assistance in filing and settling any claims. The staff of Eaton & Berube takes pride in doing a great job and they take the extra step for the client.
Before signing on with Eaton & Berube we met with the principal and other management and support staff. We found that we bonded very well with everyone and we decided to make the change. We have not been disappointed.
We feel we can call anyone at the agency with any insurance issue and feel confident that we will be given the correct information and advice. If the answer is not readily available, the personnel of the agency will take the extra step to get the information we need. They will also assist us on coverage questions on our policies and even on policies they may not write for us. Currently Eaton & Berube writes our business insurance which covers most of our needs. They even advise us on a special policy we have for one of our customers. This is specialized coverage that Eaton & Berube could not write as efficiently but they were right there for us to evaluate the coverage and make sure we are protected. In addition to our business insurance Eaton & Berube writes our group health insurance. Also some of our employees write their personal insurance with the agency as well.
We have been very satisfied with Eaton & Berube and have a high confidence level in their knowledge about insurance and their caring about us as a client. We do not feel the need to go to other agencies to quote our insurance due to the trust we have in Eaton & Berube. We know they will do the best for us by getting us the correct coverage at the best price. We highly recommend Eaton & Berube as they are a very important part of the advisers for corporation.
Christopher Dolloff, President
Peter Chaloner, CFO
186 Granite Street, Suite 301
Manchester, New Hampshire 03101
www.citysidecorp.com
---
The insurance agents at Eaton & Berube are always there to help us solve our problems – no matter how big or small. We rely on them for both our business insurance and personal insurance needs, and are extremely satisfied with the responsive service we receive.
More specifically, we have had two workers' compensation issues arise, and the personal attention we received from Marc (Berube) exceeded our expectations in every way. Marc went above and beyond in helping us navigate our way through the workers' comp system, from attending Labor Department hearings with us to helping us keep our Experience Modification factor at a beneficial level. In handling these issues, Marc jumped to our aid and helped us as if we were a family member instead of a customer – service that we have never received from an insurance agency before.
Aside from our insurance policies, we also appreciate Eaton & Berube designing informative seminars on behalf of their clients, like the one we attended on the Employee versus Sub-Contractor "dilemma". It's great to see a business truly care about protecting its customers' interests.
We would recommend Eaton & Berube as a valuable advisor without hesitation. The sample employment and safety policies our agents have customized for us are fantastic! And when it comes to day-to-day requests, like when we need certificates of insurance or have a question about a policy, we always receive quick responses from our agents Jeanette, Gail & Judi. This allows us to focus on running our own business.
Michael and Thomas Siciliano
Owners
Siciliano Landscape Company, Inc.
36 Route 101-A
Amherst, NH 03060
www.sicilianolandscapecompany.com
---
Eaton & Berube Insurance Agency has been handling my personal and business insurance for more than five years, and I couldn't be more satisfied with the service I receive from Marc Berube and his responsive staff.
Most recently, opening the new YMCA in Nashua really exposed the advantages of my relationship with Marc and his agency. From reviewing the many contracts with me to help me better understand them, to ensuring that all the necessary types of insurance coverage were in place, Marc treated me like a lifelong friend, playing a vital role in the successful opening of the new Y. Even after the opening, Marc has continued to support our organization through his sponsorship and volunteer efforts, which we all greatly appreciate.
Aside from the opening of our new facility, I also rely on Eaton & Berube for my day-to-day needs, whether at home or in the office. As a homeowner, I feel confident that my house and family's property is in good hands, and as a business owner, I have complete trust that Eaton & Berube has me covered against the many liability risks I face. In a society where lawsuits are so common, it's a huge relief to be able to trust that the lifestyle and business I have worked hard to build remains protected.
Along with superior service, the agents also provide every customer with online access to his/her policy information. I can now request changes and quotes online, as well as print certificates of insurance from my own computer. In the event of an emergency, I feel safe knowing that I can report a claim at any time, whether it be first thing in the morning or the middle of the night.
My relationship with Eaton & Berube truly highlights the benefits of working with a local business that you know and trust. Whether personal or commercial, I would highly recommend Eaton & Berube as the agency to handle all of your insurance needs.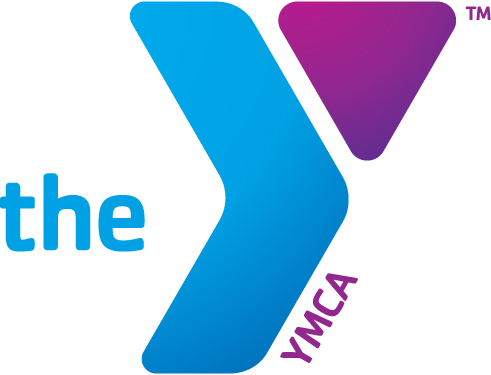 Michael LaChance
CEO
YMCA of Greater Nashua
24 Stadium Drive
Nashua, NH 03062
www.nmymca.org
---
We have our business auto insurance with Eaton & Berube. In every interaction with their agency their representatives have been courteous, professional and extremely knowledgeable. Marc Berube is a person of high integrity. His breadth of knowledge of the insurance industry combined with his community involvement in the Nashua Rotary make him an outstanding ambassador for his agency. Without hesitation I would recommend Eaton & Berube as a full service insurance provider.
Cristine Burke
Owner
Burke Emergency Restoration
850 East Industrial Park Drive
Manchester, NH 03109
www.burkerestoration.com
---
Eaton & Berube has provided outstanding service to our firm for many years. They are always prompt and professional in responding to our needs. Each year they provide us with affordable coverage for all our business needs and have assisted employees in their personal needs as well. It is a pleasure to work with their support staff during enrollments and throughout the year. They are exceptionally knowledgeable and go above and beyond in many instances. It is truly refreshing to find that type of customer service. I highly recommend them for all your business and personal insurance needs.
Susan D. Bouthiette
Legal Administrator
Welts, White & Fontaine, P.C.
29 Factory Street
Nashua, NH 03061-0507
(603) 883-0797
www.lawyersnh.com
---
"Recently I returned from a long awaited family vacation. However, the day we were leaving to come home one piece of luggage was stolen off the train. Truthfully, I didn't know what to do other than report it to the police. It never occurred to me to make an insurance claim until a friend suggested it. When I called Eaton and Berube I was treated with kindness and respect, felt the agent truly cared about the loss I had experienced. Her guidance and advice was professional and thoughtful. Once the claim was filed I had a few questions which she promptly answered and also made follow-up inquiries to be sure everything was going smoothly for me. Thank you Eaton & Berube for training your staff to have exceptional customer service skills. Although with this particular agent, I'm quite sure it comes very naturally to her."
Ellen M. Roposa, filed a personal home owners claim in mid-January 2013
Manchester, NH resident
---
"Deborah:
I have printed out and signed the documents you attached.  I will be mailing them back to you tomorrow morning.
I wish to thank you once again for all the research and adjustments you made for our accounts ending in a great cost savings for us on both the auto and homeowners.
I have copied Marc Berube so that he is aware of the wonderful service and savings you have provided us.
Thank you again!!!"
Karen Brown, homeowners and auto insurance client
Kingston, NH resident
---
"My agent is Nancy O'Connell and she is a great lady and a great asset to your organization! She takes good care of me and is a sweetheart. You are easily the best insurance agency I have dealt with in my life and I can't say enough about Nancy. I do not frivolously throw out compliments."
Michael Mickelson, auto and motorcycle insurance client
Nashua, NH resident
---
"Thank you Liz Demers, Customer Service Rep at Eaton and Berube Insurance for your assistance on Friday to process my claim even though you guys were ready for a Memorial Day cookout. Your kindness at a time of stress for me will not be forgotten. Everything has been going very smoothly so far and I was able to rest assured over the long holiday weekend that I was in good hands. Thank you!!"
Michelle Blake, homeowners and auto insurance client
Nashua, NH resident
---
"Gail,
You have been one of the most reliable business contacts over the years.  Your e-mail replies are always quick.  Whenever I call, you are there.  That's big.  Unfortunately, it is also now rare.  We appreciate you!"
David M. Peters
Elliott Controls, Inc.
10 Northern Boulevard
Unit #4
Amherst, NH 03031
---
"I recently decided to try and save some money on my auto and renters policies, and Alyssa DellaCamera saved me close to 50% off of my previous policy all while providing some of the best customer service I have ever encountered. Not only did she go above and beyond to answer all of my questions and make sure I received the best possible rate, she also made my trip to the (notoriously horrible) Mass RMV as painless as possible by fully preparing me for any forms or fees they may have requested. I can not recommend Alyssa and Eaton & Berube enough. Thank you again!"
Josh Stanley, renters and auto insurance client
Peabody, MA resident
____________________________________________________________________________________________________________________________________
"Kimberly, I have to say that working with you, and Eaton & Berube overall, has been a pleasure. It's one of the smartest moves I made when I came on board at the ALC."
Carol Baldwin
Executive Director
Adult Learning Center

4 Lake Street
Nashua, NH 03060
40 Arlington Street
Nashua, NH 03060
www.adultlearningcenter.org
"Kimberly, I have to say that working with you, and Eaton & Berube overall, has been a pleasure. It's one of the smartest moves I made when I came on board at the ALC."
Carol Baldwin
Executive Director
Adult Learning Center

4 Lake Street
Nashua, NH 03060
40 Arlington Street
Nashua, NH 03060
www.adultlearningcenter.org
"I recently decided to try and save some money on my auto and renters policies, and Alyssa DellaCamera saved me close to 50% off of my previous policy all while providing some of the best customer service I have ever encountered. Not only did she go above and beyond to answer all of my questions and make sure I received the best possible rate, she also made my trip to the (notoriously horrible) Mass RMV as painless as possible by fully preparing me for any forms or fees they may have requested. I can not recommend Alyssa and Eaton & Berube enough. Thank you again!"
Josh Stanley, renters and auto insurance client
Peabody, MA resident