If you own a condominium, you may wonder what exactly your association's master policy covers, and what items are your responsibility to protect. This is an important distinction to understand to eliminate surprises in the event of a claim.
In most cases, your association's master policy will cover the structure and anything permanently attached, such as walls, flooring, cabinets, and possibly certain appliances like a dishwasher. Typically, it will be your responsibility as the unit owner for any improvements and betterments not submitted and approved by the Board of Directors. In many cases you are also responsible for the association's policy deductible.
The association's master policy also generally does not cover your belongings. A separate condominium insurance policy is needed to provide this type of coverage.
What Does Condo Insurance Cover?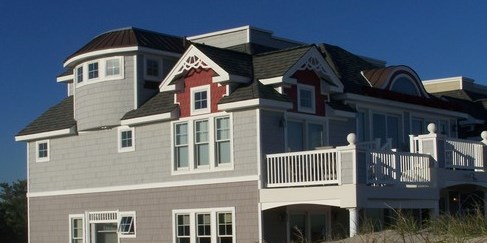 A personal condo insurance policy will provide you with liability protection as well as coverage for your personal property. For this reason, it's a good idea to determine the cost to replace all of your personal belongings. When securing a condominium insurance policy, we recommend ensuring that your contents are covered for their replacement cost value. This means that in the event of a loss, you would be able to replace the items at their current market value, regardless of how long ago you purchased them.
In addition to your personal property, your condo insurance policy will also provide liability protection. This type of coverage will protect you against bodily injury and/or property damage to others that you are held liable for. It will typically pay for the cost of litigation and any court awards, up to the limit of your policy, regardless of whether you are at home or away.
Additional Coverage Considerations
There are several types of coverage not included in a standard condo insurance policy that you may wish to consider obtaining, such as flood and earthquake insurance, sewer backup coverage, and unit assessment coverage, which reimburses you for the expense your association passes on to you as long as the cause of loss was covered by the association's policy.
At Eaton & Berube Insurance in Nashua, NH, our agents have the experience and expertise you can count on to answer your coverage questions and ensure that you are fully protected. As independent insurance agents, we represent many different insurance companies that we work with to find the best fit for each of our clients in terms of price, coverage, and service. For assistance with New Hampshire condo insurance or any of your coverage needs, call us today at 603-882-2766 or click here to submit our online quote request form.
For additional insurance information, safety tips, and other useful resources, please subscribe to our blog or contact us.
Save
Save