For many families, August marks the end of summer and the beginning of another school year, but if your child is going away to college, you may wonder whether your homeowners insurance covers his/her belongings, or whether you need to purchase separate NH renters insurance coverage.
Homeowners Insurance May Cover Your Child's Possessions on Campus
When students move away to college, they often bring with them expensive personal belongings, like laptops and digital cameras, and it's important to ensure that these items will be protected in the event of damage or theft. If your child is living in a dorm, your New Hampshire homeowners insurance will typically cover his or her possessions, but depending on the insurance company, your coverage for these belongings may be limited. For instance, if you have up to $140,000 worth of insurance coverage for your in-home possessions, you may be allotted 10 percent, or up to $14,000 for items located outside of your home, such as in a college dorm room.
In order to determine whether this amount of coverage is sufficient, the Insurance Information Institute (I.I.I.) recommends creating an inventory of the items that your child plans to bring to college, along with their estimated value. The I.I.I. offers a free software program at KnowYourStuff.org to help make this process easier, allowing you to create, update, and save your inventory online. When creating your inventory, it's important to note high-value items like computers or cameras, and scan original receipts into the system whenever possible as proof of their value. This up-to-date inventory will help you determine how much insurance you need to purchase, and will help you get claims settled faster in the unfortunate event of theft or a natural disaster.
Off-Campus Students May Need Renters Insurance Coverage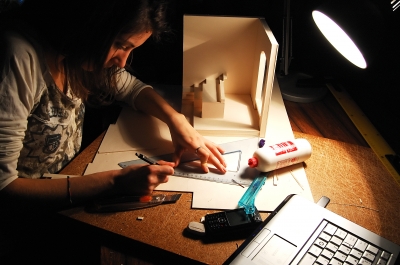 Although your child may be covered under your insurance policy while living in a dorm, the same cannot always be said for living off-campus. If your student resides in an off-campus house or apartment with a 12-month lease, the landlord's insurance generally will not cover his/her personal property in the event that it is damaged or stolen. If this is the case, renters insurance coverage is needed to protect your child's personal property, as well as to insure him/her in case someone is injured on the property.
What Does Renters Insurance Cover?
In addition, if your child's apartment or house is damaged and he/she needs to move out for a period of time, most renters insurance policies will finance the extra cost of a temporary living arrangement. Depending on the insurance company, NH renters insurance coverage may even protect against earthquake and flood, natural disasters that typically aren't covered by homeowners insurance.
How Much Does Renters Insurance Coverage Cost?
Although renters insurance costs vary depending on the insurance company as well as the amount of coverage desired, it is typically a small price to pay in exchange for the peace of mind it provides you and your college student. According to NASDAQ, $125 to $200 per year in renters insurance coverage generally will protect all of your student's possessions, as well as provide $100,000 to $300,000 in liability coverage.
Save on Auto Insurance While Your Child is in College
While you may be spending slightly more if you opt for NH renters insurance coverage, it's important to talk to your insurance agent about ways to save money on car insurance while your student is away at college. Many colleges prohibit first-year students from bringing their cars to campus, so if your child goes to school more than 100 or 150 miles away from your home and doesn't take a car, you could receive a significant discount on your New Hampshire auto insurance. If you child does bring a car to college, your auto insurance premium can change depending on the college's location, the parking provided there, and the amount of claims the insurer has paid in that location. Another way to save is by encouraging your child to earn good grades, as many insurers continue to offer a discount on car insurance for students who maintain at least a B average in college.
College represents a significant moment for many families, and ensuring that your child and his/her possessions are protected, whether it be with New Hampshire homeowners insurance or renters insurance coverage, will provide the peace of mind needed for this transition to go smoothly. For more information on NH renters insurance as well as additional types of coverage to consider for your college student, please contact us.
Not in college? Renters insurance coverage is also a smart option for people living in apartments or rented homes, to ensure that your personal property remains protected.
To request a free NH renters insurance coverage quote, please fill out and submit our Online Insurance Quote Request Form.