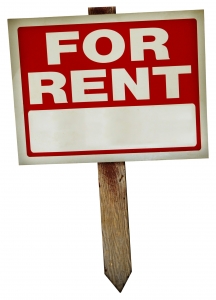 From furniture and tableware to clothing and valuable collectibles like jewelry and art, many renters own tens of thousands of dollars worth of personal possessions, yet leave these belongings unprotected by opting to pass on New Hampshire renters insurance. In fact, the Insurance Journal reports that although 54 percent of renters say it would take at least three years to replace everything they lost without renters insurance, only 45 percent of U.S. renters have a renters policy to protect their possessions. Many renters lacking coverage would be surprised to discover how affordable renters insurance in New Hampshire is.
Just as homeowners secure NH home insurance to cover their home and belongings, it's crucial for renters to protect their valuable personal property against common perils like theft, fire, smoke, vandalism, and water damage, with renters insurance in New Hampshire. Many renters believe that their landlord's insurance will cover these belongings, but in most cases, your landlord's home insurance policy will only help cover the cost of structural damage to the dwelling, leaving renters responsible for replacing their own personal property.
Can I Get Cheap Renters Insurance in New Hampshire?
The average renter's personal property is worth about $30,000, according to the Insurance Journal article "Many Renters Lack Insurance Despite Fear Over Fire Damage: Survey." And according to the Independent Insurance Agents & Brokers of America, you can secure coverage for all of this property for about $12 per month. Although cost varies from one insurance company to another, many renters find these coverage rates to be quite affordable.  In addition to covering your personal possessions, your New Hampshire renters insurance policy also includes liability protection, typically up to a $100,000 limit. This type of coverage will help protect you in the event that someone sustains an injury on your property and sues you, for instance.
One aspect of renters insurance that's important to be aware of is that there are typically limits on the amount of coverage provided for high value items like jewelry, fine art, guns, silverware, musical instruments and electronics like cameras and computers. For instance, your renters policy may include a $1,000 jewelry limit, so if you own rings, necklaces and earrings that exceed $1,000 in value, it would be necessary to schedule, or add these items separately on your policy to obtain additional coverage. Although it's always great to score a bargain, when it comes to cheap renters insurance New Hampshire residents should also make certain that the policy will protect high value possessions.
The Importance of Keeping an Updated Home Inventory
Although securing renters insurance in New Hampshire plays a crucial role in protecting your possessions, it's also a good idea to keep a home inventory of these belongings, which will prove helpful in the event of a claim. While 44 percent of homeowners have completed a home inventory of their possessions, only about one third of renters have accomplished this task, the Insurance Journal reports. In the unfortunate event that your belongings are damaged or stolen, keeping an updated home inventory will streamline the claims process, allowing you to quickly and accurately report the losses and item values to your insurance company. The Insurance Information Institute (III) offers a couple of convenient ways to create your home inventory – a free software program at KnowYourStuff.org, as well as the free home inventory app, III Inventory.
Whether you reside in a rented apartment, condominium or house, it's important to talk to your insurance agent about how to fully protect your valuables with renters insurance. New Hampshire residents can rely on the agents at Eaton & Berube, who have more than 250 years of combined experience protecting local families and businesses from the unique exposures they face. Our trusted NH insurance agents will assess your needs, explain the different coverage options available to you, make recommendations to help you determine the deductibles and policy limits you should carry, and ensure that you don't miss out on any discounts for which you qualify. If you're looking for affordable renters insurance in New Hampshire, please call our office at 603-882-2766 or submit our online quote form to get a free quote.